Where does self-help come from? It comes from inside ourselves! But what does self-help actually mean?
Self-help, in the most general sense, is about looking inward to better understand oneself and one's life. In this way, it can be empowering for people to take control of their lives and not just settle for being a victim of circumstance.
Self-Help Psychology
Self-help psychology is the study of how people help themselves. It's not about how to fix other people, but rather about improving yourself so you can live a better life. The goal of self-help psychology is for you to become your best possible self. This article will be looking at some different aspects that are involved in this field and what it has to offer for you as well as how it might benefit society as a whole.
We all want to be happy and successful. But how do we get there? It's hard for most of us to find the answer on our own, which is why we turn for help from professionals like psychologists and therapists. Luckily, self-help psychology can provide you with a great starting point in your journey towards success and happiness!
History Of Selfcare
The World Health Organization defines self-care as "the ability of individuals, families, and communities to promote health, prevent disease, maintain health, and to cope with illness and disability with or without the support of a healthcare provider".
Where Does Self-Help Come From?
Self-help is a topic that has been around for centuries, but where did it originate? Surprisingly, the roots of self-help stretch back to Ancient Egypt, Greece, and Rome. These societies were focused on personal development and encouraged people to take control of their own lives.
From there, self-help continued to evolve over the years, with different movements and teachings arising at different times. But one thing has remained consistent throughout all of these changes: the importance of helping oneself.
An early ancestor of the self-help genre was an ancient Egyptian practice known as " Sebayt," The word  Sebayt translates into the English language as "Teaching".
What Is Self-Help?
Self-help is a term that many use to describe methods for helping oneself. It is sometimes used as an umbrella term, covering both mental and physical health. The goal of self-help can be different depending on the person. For some, it may be about learning new skills, improving relationships with others, or building up one's inner strength. Other people may use self-help to address specific issues such as anxiety, depression, or addiction.
Self-help can take many forms including books, audio recordings, and courses in schools and universities. These days there are so many options available that anyone can find what they need without too much trouble!
Who Started The Self-Help Movement?
The beginning of the self-help movement is often accredited to Scotsman Samuel Smiles with the publication in 1859 of his book Self-Help. Interested in political reformation, Smiles regularly lectured on the improvement of civilization.
When Did The Self-Help Industry Start?
Starting predominantly in the 1980s and 90s, it's no secret that the self-help industry has exploded in recent years. There are countless articles and books about everything from how to be a more effective parent, to overcoming addiction, and even dealing with grief. Some people might see this as evidence of society's troubles or as an indicator of our tendency towards selfishness.
I think it shows something else: we want to take care of ourselves better than ever before, and we recognize that it starts by listening to what our heart is telling us. And while some may resist the idea because they feel like they don't need help, knowing when self-care first started can give you a little perspective on how far we've come.
Self-Help Movement Examples
Is there anything more empowering than taking control of your own life? The self-help movement is all about empowering people to take charge of their lives and achieve their goals. There are plenty of examples of self-help movements throughout history – here are two well-known self-help examples.
Narcotics Anonymous
Narcotics Anonymous is a 12-step organization that helps people recover from addiction to drugs. The program is free and has helped millions of addicts reclaim their lives. Narcotics Anonymous does not condone the use of any addictive substance, but rather focuses on recovery through abstinence and spiritual growth.
Alcoholics Anonymous
Alcoholics Anonymous is a 12-step program that helps people overcome their addiction to alcohol and live a sober life. The program is free and has also helped millions of addicts to reclaim their lives.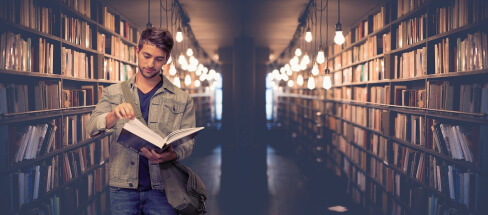 Types Of Self-Help Books
There are so many self-help books on the market today that it can be hard to find the right one. But fear not! I will point you in the right direction by asking you to click here. Check them out and see which ones might work best for you!
What Is The Concept Of Self-Help Tapes?
Self-help tapes are a type of audio recording that is designed to help you achieve your goals. They can be used for a variety of purposes, such as improving your confidence or learning how to relax. Self-help tapes are becoming more and more popular as people look for different ways to improve their lives.
Research has shown that self-help tapes can be beneficial in certain situations, but it depends on the person and what they're using the tapes for.
Self-help tapes have been around for a long time and people often ask, do they really work? If you are looking for a quick fix or want to fool yourself into thinking you're getting better, then self-help tapes probably aren't for you. However, if you are genuinely committed to improving your life and are willing to put in the work, self-help tapes can be a great tool.
Like anything else, how effective they are is down to how much time and effort you put into them.
Final Words
Self-help psychology has been around at least since Sigmund Freud first created psychoanalysis in 1896! The idea behind this discipline was that if people could better understand themselves then their mental health would improve. This concept – which began as an offshoot of psychiatry – still lives today through self-help books and other products created by experts who believe understanding yourself is key.
If you're interested in finding out more about self-help and how it can be applied to your life, I highly recommend trying out one of the several methods that are available. My advice would be to start with a self-help book. There are so many types of self-help books available on a wide range of topics that there is bound to be something for everyone! We hope this information has been helpful and wish you luck with applying these principles to your own life and personal goals!
Wishing you Health, Wealth, and Happiness