So, what is visualization meditation? Visualization Meditation is the practice of using your imagination to create peaceful and positive images in your mind.
Visualization Meditation can be done with or without focusing on your breath, and it's a great way to calm the mind and de-stress. There are many techniques that you can use for visualization meditation, so it's a good idea to experiment until you find one that works best for you.
In general, visualization meditation can help you become more aware of your thoughts and feelings, and it can also promote creativity and productivity. If you're interested in trying visualization meditation, here are a few tips to get you started.
What Is Visualization Meditation And How Does It Work?
Visualization meditation is a type of mindfulness meditation that focuses on creating a specific mental image or visualization. The idea is that focusing on this image can help to clear the mind and achieve a state of inner peace.
The practice of visualization meditation can be traced back to ancient India, where it was used as a tool for spiritual growth. Today, it is used by people of all faiths and backgrounds as a way to connect with their inner selves and find peace and tranquility.
There are many ways to perform visualization meditation, but all versions involve focusing on an imaginary object or scene. This object or scene can be something that you create yourself, or it can be based on a real-world experience.
To focus on an imaginary object or scene, start by finding a quiet place where you won't be disturbed. Close your eyes and take a few deep breaths to relax your body and mind. Once you're feeling calm, begin to picture the thing that you want to visualize. See it clearly in your mind's eye.
When you want to achieve something, it's important to have a clear picture of what you want. If you don't, you'll be more likely to give up or not put in the necessary effort. So take some time to visualize what you want in great detail. How does it feel? What do you see? Who is with you?
The more specific and vivid your visualization, the easier it will be to achieve your goal. So go ahead and start dreaming big!
The Benefits Of Visualization Meditation
There are many benefits to visualization meditation. Some of the key benefits include:
Greater Physical, Emotional And Spiritual Healing
There are many different ways that visualization can be used for healing. One way is to imagine yourself in a calm and peaceful place, surrounded by healing energy. This can help to reduce stress and promote relaxation. Visualization can also be used to specifically target any areas of the body that may need healing. For example, if you are experiencing pain in your back, you could visualize soothing light or energy flowing into that area to relieve the pain.
Another way to use visualization for healing is to imagine yourself surrounded by loved ones who support and care for you. This can help to ease feelings of loneliness or isolation, and can also provide comfort and strength during tough times.
Improved Mental Well-Being
There are several ways that you can use visualization to improve your mental well-being. One is to use visualization as a form of self-care. This can involve picturing oneself in a relaxing setting, such as lying on a beach or in a forest or visualizing oneself doing something calming, such as swimming or meditating.
Another way to use visualization for improved mental well-being is by picturing oneself achieving one's goals. This can help to give people motivation and inspiration when they are feeling down or struggling.
Finally, some people find that visualization can be helpful for managing anxiety and stress. In this case, people might visualize themselves dealing with stressful situations in a calm and confident way.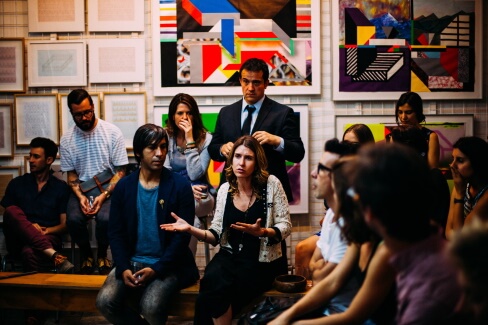 Enhanced Relationships With Others
When it comes to our relationships with others, we can use visualization to strengthen the bonds that connect us. This might mean visualizing a strong and supportive network of family and friends or imagining ourselves in harmonious interactions with others.
There are countless ways to visualize enhanced relationships. One simple example is to see yourself surrounded by people who love and support you or to picture yourself radiating warmth and kindness towards others. As you continue to practice these visualizations, you may find that your relationships become more positive, supportive, and fulfilling.
Greater Ability To Manifest What You Want In Life
There are some general principles that can help you get started on the path to Visualization Meditation for Greater Manifestation power.
First of all, it's important to know what you want. This may seem like a no-brainer, but it's harder than it sounds. A lot of people have difficulty putting their finger on exactly what they want out of life, and if you don't know what you're aiming for, it will be difficult to create the right mental images to help you achieve your goal.
Once you know what you want, visualization meditation is a great way to get in touch with your desires and bring them into focus. It can be helpful to start by writing down what you want, then spend time visualizing yourself having those things. See yourself living the life you want, being happy and fulfilled.
The more you do this type of visualization, the more clearly you will be able to see what it is you really want in life. And the more clearly you know what you want, the easier it will be to make it a reality. So get creative and have fun with your visualization meditation!
More Control Over Your Emotions
With visualization meditation, you can take more control over your emotions by picturing yourself in scenarios where you feel calm and content. For example, imagine yourself on a serene beach with the sun shining down on you and the sound of waves crashing in the distance.
Allow yourself to feel the warmth of the sun and the sand between your toes as you breathe deeply and relax. If you start to feel negative emotions creeping in, simply refocus your attention on the calming image and breath deeply until you feel yourself relax once again.
Stronger Self-Confidence
There is some scientific evidence to support the idea that visualization meditation can help increase confidence. For example, one study found that people who visualized themselves completing a challenging task were more likely to then actually go on and complete the task than those who did not meditate or visualize themselves doing so first.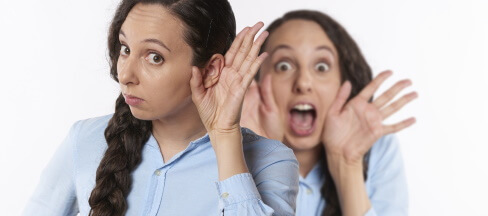 Better Communication Skills
There are many meditation techniques that can help improve communication skills. One visualization meditation technique that can be helpful is to imagine yourself in a perfect conversation. In this visualization, you can perfectly express yourself, and the person you are talking to listens attentively and responds in a way that makes you feel understood.
Another helpful visualization for communication is to picture yourself as a clear channel through which information flows freely. In this visualization, your mind is open and receptive to the other person, and you are easily able to understand their feelings and perspective.
Both of these visualizations can help increase confidence when communicating with others, and can also help you become more aware of the subtleties of communication.
Increased Ability To Trust Your Intuition
Intuition is often thought of as a "gut feeling", and there is some evidence that the gut-brain connection is real. The gut contains its own nervous system, called the enteric nervous system, which can communicate with the brain in ways that are not yet fully understood.
So, by practicing visualization meditation, you can help to connect your intuition with your conscious mind, and this can help you to better trust your intuition when making decisions. Intuition is often a very powerful force, so it's important to learn how to trust it!
Greater Sense Of Inner Peace
When it comes to finding a greater sense of inner peace, visualization meditation can be an extremely powerful tool. The idea behind visualization meditation is that you focus your attention on a specific image or scene and hold it in your mind for a while. Doing this regularly can help to train your mind to be more focused and calm, which can lead to a sense of inner peace.
There are several ways that you can go about incorporating visualization meditation into your life. One approach is to find a quiet place where you can sit or lie down and simply focus on your breath. As you inhale and exhale, try to visualize a peaceful image or scene in your mind. Hold onto that image for as long as you can.
Tips For Getting The Most Out Of Your Visualization Meditation Practice
Make sure you're in a comfortable position.
Close your eyes and focus on your breath.
When you're ready, begin picturing yourself in the place or situation you'd like to be in.
Visualize yourself succeeding and being happy in this situation.
Repeat affirmations to yourself while you're visualizing to help increase the power of your visualization meditation practice.
Be patient – it may take some time for you to see results from your visualization meditation practice. Just keep practicing and be persistent!
The Different Ways To Perform Visualization Meditation
There are many different ways to perform visualization meditation. One common approach is to focus on a specific object or scene, such as a beautiful landscape or a peaceful setting. Another popular way to focus during visualization meditation is to imagine oneself in a certain situation or environment, such as floating in the clouds or walking through a meadow filled with flowers.
Some people find it helpful to visualize themselves performing certain tasks, such as playing an instrument or meditating in nature. Others prefer to simply allow their minds to wander without focusing on any specific images or scenarios. The most important thing is that you find a method that works best for you and that you feel comfortable with.
How To Fit Visualization Meditation Into Your Daily Routine
Here are a few ideas:
Wake up a few minutes earlier in the morning and use that time for visualization meditation.
Use visualization meditation as a way to relax before bedtime.
Incorporate visualization meditation into your workouts by using it as a form of cross-training.
Use visualization mediation while you're waiting in line or during other down times throughout the day.
FAQS

Which part of the brain does visualization and meditation impact?
Some forms of visualization and meditation may activate the visual cortex, while others may activate the auditory cortex. Some forms of meditation may also activate the frontal lobe, which is responsible for executive functions such as planning, organizing, and problem-solving.
What is Visualisation relaxation?
Visualisation relaxation is a technique that can be used to help you relax and reduce stress. It involves picturing peaceful scenes or calming images in your mind and is a form of mindfulness practice.
What colors do you see when meditating?
Seeing the color purple during your meditation is related to your inner imagination and spirituality. It is known to be an introspective color that allows us to become more in touch with our deepest thoughts. 
Final Words
Visualization meditation is a great way to clear your mind and focus on the task at hand. It can be used to improve your work performance, increase creativity, and achieve goals. There are many ways to perform visualization meditation, so find the method that works best for you and stick with it.
You can also fit visualization meditation into your daily routine by finding a time that works for you and setting some simple boundaries. The benefits of visualization meditation are vast and varied, and people have been using it for centuries to improve their lives in all areas.
Wishing you Health, Wealth, and Happiness